The Edgemere/Sackville neighborhoods in Savannah,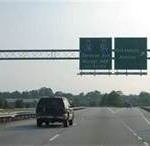 Georgia were established in the 1930′s and 1940's.
Edgemere/Sackville is a family-friendly neighborhood defined by the following borders: 53rdStreet to the north, Parnell to the south, Waters Avenue to the west, and the Truman Parkway to the east.  Although most of the interior of our neighborhood is zoned residential, Waters Avenue is primarily zoned residential-institutional -professional or neighborhood business.
Edgemere/Sackville is conveniently located near to the Truman Parkway, which connects directly to destinations north, south, and east. The neighborhood is 10 minutes from the vibrant downtown area of Savannah, 15 minutes from the south side malls of Savannah and the eastern Islands communities of Chatham County and 5 minutes from the "College by the Sea," Savannah State University.
Edgemere/Sackville is a diverse, mixed income neighborhood featuring a variety of home styles to include single family homes, patio homes, duplexes and apartments. It also has several churches, medical offices and  other businesses.
Convenience Stores
Time Saver Mart @ 4402 Waters Avenue
The Original 7-11 @ 3700 Waters Avenue
Grocery Stores Nearby
Jones Red and White @ 4607 Habersham
Kroger @ 1900 East Victory Drive
Publix @ 5500 Abercorn
Parks
Daffin Park, a 77 acre park is  located at Waters and E. Victory Drive. It features basketball and tennis court areas, a dog park and a 1.5 mile track around the park. It also has several athletic fields for soccer and football and also offers a child's play area, swimming pool,  picnic area and a lake/pavilion. It includes Grayson's Stadium, home of the Savannah Sand Gnats baseball team. During the season, from our neighborhood you can catch a fireworks show.
Transportation
Chatham Area Transit (CAT) provides bus service throughout the county. Bus stops convenient to Edgemere/Sackville residents are located on the western perimeter of the neighborhood on Waters Avenue.
Hospitals
St. Joseph's/ Candler Hospital
The hospital has two anchor institutions, St. Joseph's Hospital and Candler Hospital. Candler is located in Savannah's Midtown @ 5353 Reynolds Street near the neighborhood.  Candler Hospital is a 331 bed facility.
Memorial University Medical Center
Memorial University Medical Center is headquartered on a 106-acre campus off of Waters Avenue in midtown Savannah @ 4700 Waters Ave. They also have clinics and services conveniently located throughout southeast Georgia and South Carolina. The hospital is located on the neighborhood's southern border.
Places to Eat
Along the Waters Avenue corridor is an abundance of places to dine.  Just past our neighborhood's southern border (Parnell Avenue), you will find the Medical Arts shopping center which includes several pizza, sub and sit-down establishments.  In addition, further south along Waters Avenue are several fast food and sit down restaurants.
Nearby Places of Worship
Whitefield United Methodist Church
728 E. 55th Street
Restoration Praise and Worship
3910 Waters Avenue
Calvary Baptist Temple
4625 Waters Avenue
Delesseps Avenue Baptist Church
1310 Delesseps Avenue
East Savannah Church of God
1116 East 57th Street