FREE VACATION BIBLE SCHOOL FOR CHILDREN
For PreK* through 5th Grade
*Children must be able to use the restroom independently
Signed permission form required for each participant
July 16 – 18 (Monday, Tuesday & Wednesday), 8:30am to 12:30pm
Lots of fun with Bible stories, music, games, arts & crafts, lunch and snacks!!!
Kick-Off Service on Sunday, July 15 at 5:00 pm followed by a cook-out in the church courtyard
Oasis of Hope is providing the main meal and we are inviting the neighbors to bring a side or dessert to share
YOUTHBUILD SAVANNAH
INTERESTED IN ATTAINING YOUR GED AND BUILDING A HOME @ 1116 e. 55TH STREET FOR A DESERVING FAMILY?
now recruiting!!!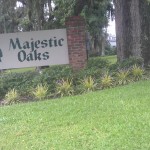 ages 16-24
For more details and an application, Call:
912.651.2166
Savannah Affordable Housing Fund, City of Savannah, CHSA in partnership with the Edgemere-Sackville Neighborhood
THE GREAT SAVANNAH
CLEANUP IS COMING TO
YOUR NEIGHBORHOOD!
March 10, 2018
9 a.m.-12 p.m.
VOLUNTEERS ARE NEEDED!!!
Join the City of Savannah, Keep Savannah Beautiful and the Edgemere/Sackville Neighborhood Association as we pick up litter and debris in your area.  The cleanup will be headquartered on the corner of Cedar Street and East 54th Street.
District #3…City of Savannah Town Hall Meeting
December 13th from 6 pm to 7:30 pm…Location Johnson High School Hosted by Alderman John Hall
RENTER'S RIGHTS WORKSHOP 
At this workshop you will learn:
Renters Rights, Responsibilities and Opportunities
Landlord Rights,  Responsibilities and Opportunities
The law and legal assistance available for renters
December 6, 2017
Whitefield United Methodist Church
 6 pm – 8 pm
Refreshments will be served
HELP NEEDED PASSING OUT FLIERS
City staff and neighborhood volunteers will meet tomorrow morning at 10:00 am on the corner of Waters Avenue and 56th Street (in the apartment parking lot) to begin passing out door hangers in the Savannah Shines target area (1100, 1200, and 1300 block between  53rd to 56th Streets).  Thanks in advance for your support! 
SAVE THE DATE – JANUARY 17 MEETING
City manager Rob Hernandez will come to speak about the new Fire Fee.
SAVE THE DATE – NEIGHBORHOOD CLEAN UP AND INFORMATION FAIR
In association with the City of Savannah; Loop It Up, Inc.; Armstrong University and other community organizations, the Edgemere/Sackville Neighborhood Association is making preparations for our annual fall neighborhood clean-up.  Our 2017 Spring clean-up was a resounding success!  Our neighborhood was selected by the City of Savannah as the pilot neighborhood for the Savannah Shines program.  The program is a multifaceted coordinated effort to revitalize our community which will take place over the next 18 to 24 months. The clean-up is a great community building opportunity for our residents and will aid in the revitalization efforts.  The clean-up  and information fair will be held on Saturday, October 14th from 9 am until 12 noon, immediately followed by a block party from 12 noon – 1 pm.   We're meeting at the corner of Cedar and 54th.  The City Fire department and Work Source will be actively recruiting at the Clean Up/Information Fair
FREE BAGGED LUNCHES AND CHILDREN'S ACTIVITIES
Saturday, September 16
11 am until 1 pm
J C Lewis Primary Healthcare Pediatric Center Parking Lot
3802 Waters Avenue
(Waters at 54th)
Hurricane clean-up assistance and bags also available, if needed
Sponsored by Loop It Up Savannah
1106 E. 59th Street
In the Edgemere/Sackville Neighborhood
National Night Out Was Great!!!
National Night Out was a great success.  We had 75 to 100 persons participating.  The youth enjoyed the water activities and everyone loved the ice cream. Thanks to our sponsors for providing prizes and thank you to J C Lewis Primary Health Center – Pediatric Care for just showing up and providing free back to school items, other information and signs ups for our residents.  Also thank you to Molly  Lieberman of Loop it Up Savannah for doing face painting and providing back to school items also.  Both organizations our right in our neighborhood!! Also big thanks to Leon for the free back to school haircuts and to Pastor Mike and members of  Isle of Hope United Methodist Church for their sponsorship, bringing chairs and just pitching in. And as always thanks to the City of Savannah.
Our Sponsors
 Smoothie King
Isle of Hope United Methodist Church
Barnes Restaurant
Loop it UP
 J C Lewis Primary Health Center – Pediatric Care
Jersey's Pizza
City of Savannah
Subway- Waters Avenue
SAVE THE DATE
Our fall clean up will be Saturday, October 14 from 9 a.m. to 1 pm.  Looking forward to seeing all of our neighbors there as we spruce up Edgemere and Sackville.  More info is forthcoming!
SAVANNAH SHINES
The kick off celebration for "Savannah Shines," a partnership between neighborhoods and the City of Savannah,  will be Friday, August 10 a.m. in our neighborhood at the corner of Cedar and Delesseps. Come to the ground breaking ceremony to hear about the partnership between the City and Edgemere/Sackville over the next 18 to 24 months.
National Night Out
The Edgemere/Sackville Neighborhood  National Night Out (NNO) will be held on August 1, 2017.  This event is in concert with the City of Savannah and Savannah Chatham Metropolitan Police Department recognition and celebration of this annual event.  Our plan is to have an ice cream social, face painting, water activities, scavenger hunt and neighborhood crime information and prevention tips.  We will also have the presence of police and fire officers to help neighbors develop a rapport with community safety officers.  Bring back a true sense of community and meet your neighbors under positive circumstances. Furthermore, come out and get to know our safety officers and take a bite out of crime!!!!  The location, which will be in our neighborhood,  is still being coordinated with the City of Savannah. The time is 6 p.m. until 8 p.m.  BRING YOUR OWN LAWN CHAIR
Applications due for home repair program
Deadline is June 16. The city of Savannah's Housing Department is accepting applications for the 2017 Volunteer Home Repair program. This program can provide grants, loans and home repairs to residents who meet specific income guidelines. Applicants must live in the city limits and occupy their house to be eligible. Applications will be accepted until June 16. Contact 912-651-6926 or go to www.savannahga.gov/housing.
JOB FAIR
WorkSource Coastal is hosting a Job Fair with Imperial Frozen this Friday May 19 th at 9 am to 3pm at the Savannah Career Center 7216 Skidaway Rd, Suite C Savannah, GA.  They will be conducting on-site interviews for full-time positions starting at $11.00/hour . Please share the flyer attached with your customers, friends, family members and anyone who may be seeking employment .   The company is located in Pooler, GA with no access to public transportation. If you have any questions, please call me at 912.351.6379 or 912.659.3555.  For more information about Imperial Frozen Foods check out the website www.imperialfrozenfoods.com . Thanks for all of your assistance.
 FUN EVENT – SAVANNAH BANANAS GAME
There is a Savannah Bananas game on Friday, June 2nd. Tickets are $15.00 and includes all you can eat and drink all night.  Anyone interested in purchasing tickets please contact Cynthia Hopson at 323.967.1090. This will be a joint event with the Parkside Neighborhood Association. Come out to Grayson Stadium and have some fun!!!
LAST CHURCH SERVICE FOR WHITEFIELD 
The members of Whitefield United Methodist Church are asking the association members to attend one of their last four services.  As a group, let us attend the last church service  on Sunday, June 11, 2017 at 11 am. This church has been very generous to our association over the years (10 or more). Let's show them some love.
We're Planning a Community Garden!!!
 Interested in being a part of beautifying our neighborhood, creating a space where neighbors can congregate and encouraging community development, producing nutritious food, reducing family budgets, preserving green space, reducing carbon and enhancing the production of clean air? Contact our President Cynthia Hopson at chcs2009@yahoo.com or 912.495.5485 to be a part of this exciting opportunity.
Edgemere/Sackville Clean-up (Rescheduled from October 8)
Its neighborhood clean-up time again.
 Our neighborhood is having a
Spring Job Fair,
Clean-up and
Cookout on March 11 from 9 am until 12 noon.
 We will gather at Cedar between 54th and 55th.  This is a bi-annual project for us (the October clean-up was cancelled due to Hurricane Matthew), so I know we are all ready to come out and help pick up trash/litter. Volunteers are needed for the March 11 clean-up and on February 27  - March 3 to pass our flyers.  We will also plant a beautification project at the corner of 54th and Cedar.
If you can't join us, do your front yard, your backyard and the street in front of your house.  And help your neighbors too!!
Edgemere/Sackville Park
Our community is getting a park/playground.  It will be located at the corner of Cedar and Delesseps.  Let us know what you would like to see included in the area by logging on and completing the survey on the home page.  Also please like us on Facebook at Edgemere Sackville.
CLEAN-UP BELOW CANCELLED DUE TO EXPECTED RAINY AND WINDY WEATHER CONDITIONS. LOOK FOR FUTURE UPDATES!!!
 Get ready for the  fall neighborhood clean-up!!!  
 Its that time of year again!!! Our neighborhood association is having a fall clean-up on Saturday, October 8, from 9 – 12 to spruce up our neighborhood.  We want every neighbor to participate by cleaning your yard, lane and street and by coming out to help clean the neighborhood.  And after we're finished, let's KEEP our neighborhood clean!!!!  We are meeting at 3840 Waters Avenue ( at 55th).
SUCCESSFUL NNO 
Wow, that was a huge success! We had a fantastic turnout. The event was a lot of fun.  Special thanks to Reverend Eason for being a fantastic Grillmaster!  Special thanks to Roger Wood, Red and White, Waters Avenue 7-11, and Publix for their donations.  Also special thanks to all other association members who helped with deputizing the children with SCMPD badges and goodies and handling the hot dog table and all other activities to make the event successful.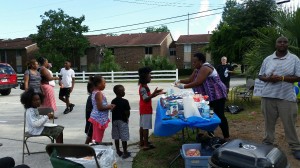 FREE LUNCH MINISTRY
Free lunches for children 2 -18 years old provided by America's Second Harvest of Coastal Georgia and sponsored by Whitefield and Isle of Hope United Methodist Churches on Mondays- Thursdays, July 11-14 and July 18-21.  Lunch is served 11:30 am – 1:00 pm at Whitefield United Methodist Church 728 East 55th Street.  Waiver signed by the child's parent is necessary.  Forms will be available at the lunch.
DO YOU HAVE ANY RECREATION CONCERNS FOR OUR NEIGHBORHOOD?
Do you want to see any recreation changes in our neighborhood.  What can we do?  What do you want?  Contact  jsumpter94@yahoo.com.  Ms. Sumpter is a representative on the City's Recreation Commission and lives in our neighborhood.  She is looking to hear from you.